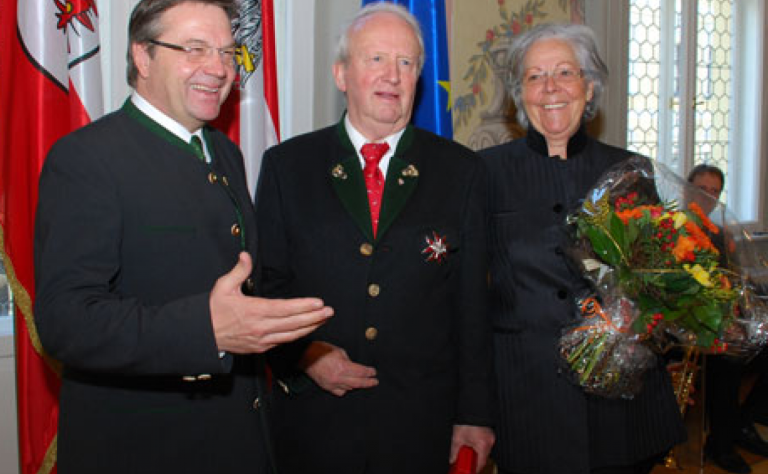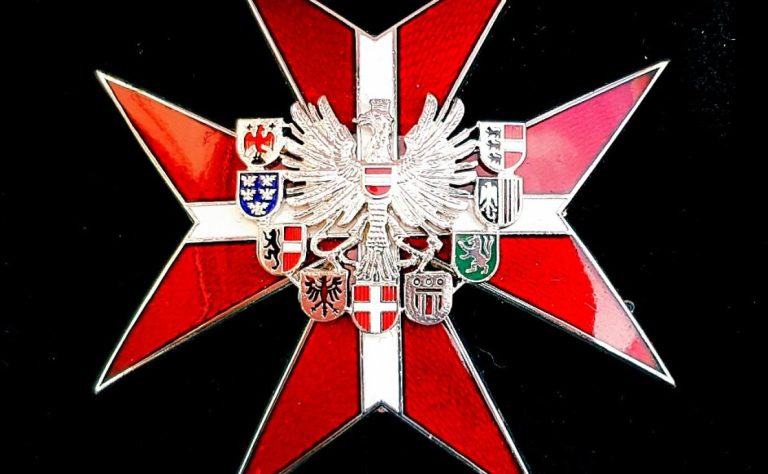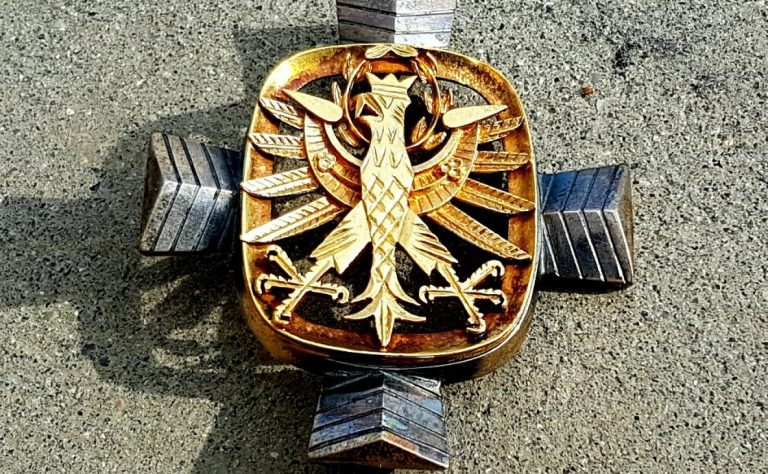 On 16 January 2012 Adi Werner was presented with the Great Order of merit for services rendered to the Republic of Austria by Governor Günther Platter. This national decoration is the most important award currently in Austria.
Adi Werner received this honour in recognition of his social commitment within the Brotherhood St. Christoph and his service to tourism.
"This award today honours Adi Werner, one of the greatest personalities in Austrian tourism. Adi Werner was and is still a driving force in the Tyrolean and Austrian tourism industry. The "rebel from the Arlberg" not only helped the Hospiz St. Christoph to world renown, but since 1966 as the Brotherhood Master of the St. Christoph Brotherhood has been active in helping those in need" emphasized Governor Platter in his address.
With the re-establishment of the St. Christoph Brotherhood, in the last decades Adi Werner has inspired over 19,000 members in 38 countries of the world for a social commitment. Since 1986 a total of Euro 11.8 million aid money has been given to 8,375 families. "And for this reason, Tyrol and the Republic of Austria give thanks in the form of this award", said Governor Platter.