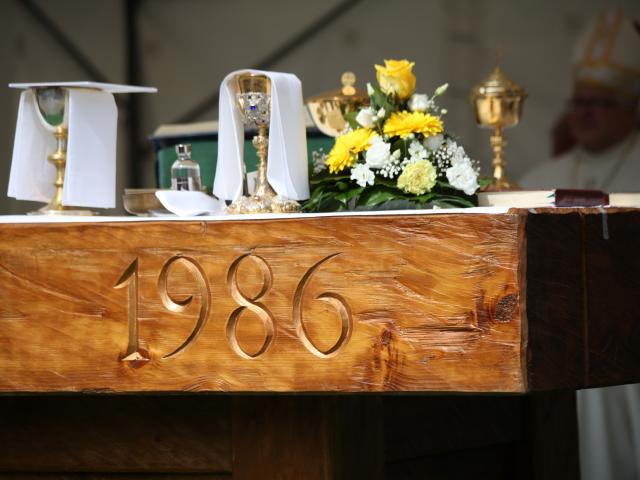 The Brotherhood Chapel is the spiritual center of the Brotherhood!
Unfortunately, there will be no Holy Masses in the Brotherhood Chapel. The chapel is closed due to the renovation work of the Hospiz Hotel.
Masses have always been said in the hospice chapel. At the time foundlings for indulgences from sin, which motivated them to join the Brotherhood and brought money into the Brotherhood coffers.
The masses in the hospice chapel were always an offer for locals, guests and friends of the Arlberg and the Brotherhood of St. Christoph.
Many brotherhood members who met on the Arlberg also chose the brotherhood chapel as their wedding church – or to have their children baptized.
The chapel will be open again in 2025!