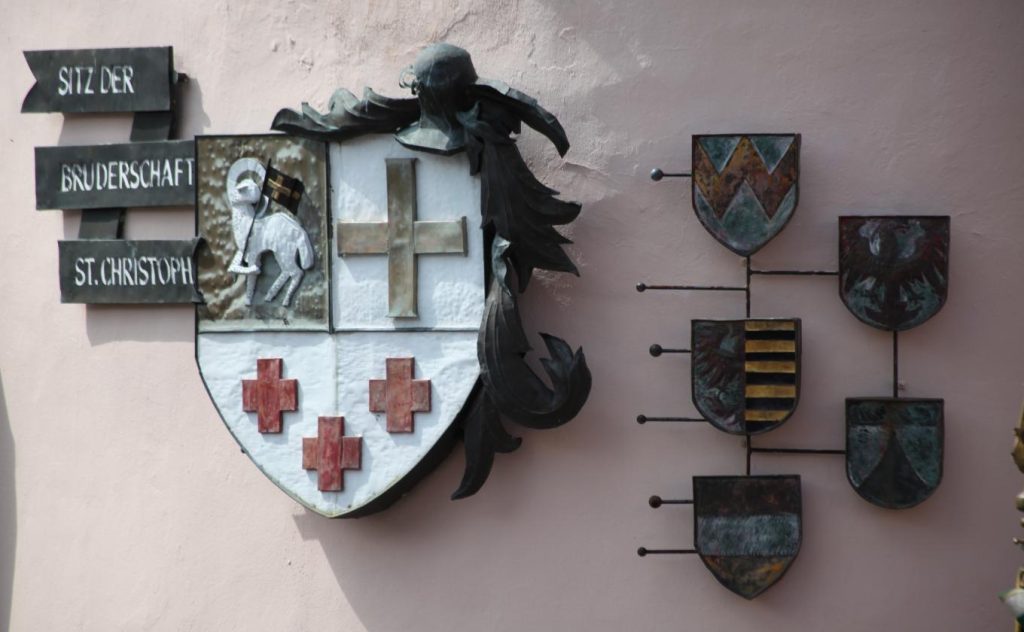 Our highest priority is the financial aid of those families with many children who have fallen into hardship through no fault of their own.
The project, started in 1386 by Heinrich Findelkind to charitably aid travelers and those looking for shelter, is to be continued in a manner appropriate to our time. 
By annually donating 40 Euros or more, members of the brotherhood enable the furthering of a charity fund. 
This fund aims to provide for:
The financial aid of those who have fallen into hardship, with priority for families with many children.
The maintenance and care taking of the historical brotherhood's chapel in St. Christoph on the Arlberg.
The required provisions needed to maintain mass at the Brotherhood's Chapel.
The annual celebration of Brotherhood's day in St. Christoph – as annual general assembly for every brother and sister – with Mass, vehicle blessing, and admittance of future members to the Brotherhood.
The maintenance of the brotherhood's traditions.