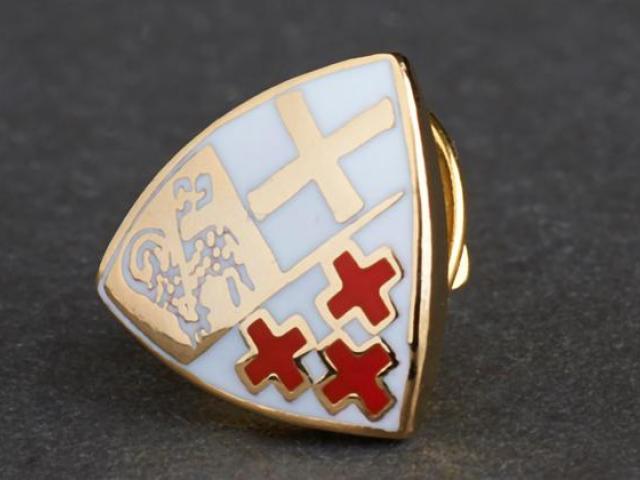 All members are allowed to wear the emblem as an exclusive element of the Brotherhood.
The emblem of the Brotherhood St. Christoph unites background, objective and affinity with the community. The lamb is derived from the  diocese of Brizen, the cross beside it is endowed from the diocese of Constance. These are the two diocese to which Tyrol and Vorarlberg each belonged.
St. Christoph was the border between the two diocese, and thus both symbols are represented.
The three red crosses symbolize the three Christian virtues: faith, hope and love.